Ganesh Bracelet
Regular price
Rs. 1,500
/
Tax included.
---
Size chart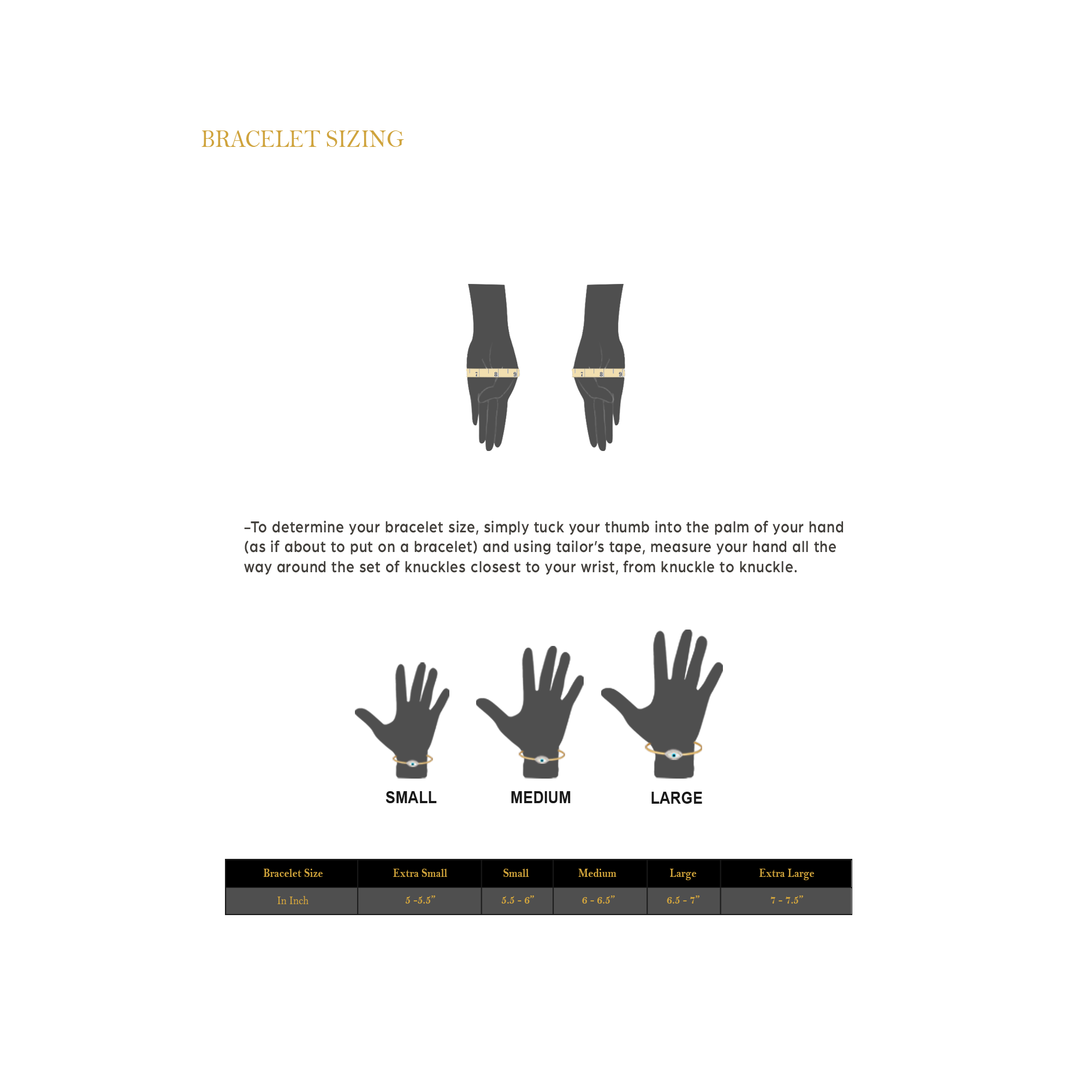 This Ganesh Bracelet - Rakhi celebrates Lord Ganesha, the deity who symbolizes success and protection. Crafted in gold-toned metal, this bracelet is a timeless reminder of his grace and power to clear obstacles and make way for success. Wear it with pride and feel the serenity of his divine presence.
To maintain the value as well as preserve the beauty of your piece please observe the following:
-

Store your jewellery in the original packaging or a soft pouch to avoid scratching

Jewellery should be stored in a dry place away from humidity moisture and extreme temperatures

Clean with a soft clean cloth to maintain the original, lustrous finish and do not rub your piece with anything coarse or abrasive

 

Remove the jewellery before applying body care products or before washing
Products that are "Available Online" are usually processed immediately and takes approximately 5-7 working days to ship.
Customised products take 10-14 working days to ship
For further queries, you can check our FAQs or Refunds and Returns policy.